---
Classical World / Music Destinations
Refresh yourself after a hot summer's day in Spain by experiencing the magical nights of music. From open-air festivals to intimate flamenco performances, enjoy classical and traditional concerts the perfect way with cool summer nights in the treasured venues of Spain.
Glamorous Open-Air Festivals
Discover Spain's most celebrated  Castell de Peralada Festival as it celebrates its 31st year from July 6 to August 17 with a stunning program among flourishing, lavish gardens. Dreamlike summer concerts come to life and coalesce with cultural prestige to create a new meaning of summer nights. The festival opens with the Béjart Ballet Lausanne and celebrated performances such as Madama Butterfly and more.
Set in the breathtaking Nagüeles Quarry nestled in the heart of Málaga's mountains, the Starlite Marbella Festival brings together the best of music, spectacle and entertainment throughout 45 days of summer. See the living legend Andrea Boccelli, Russian soprano Anna Netrebko and more. Experience the best celebration under the stars with a closeness to the artist that is only available at this spectacular festival.
Concerts at World Heritage Sites
Adorned with stunning stained glass, detailed mosaics, symbolic sculpture and intricate metalwork, the Palau de la Música Catalana is the gem of Catalan Art Nouveau heralded as a UNESCO World Heritage Site. As one of Europe's most important venues for classical music, the historical Palau offers a plethora of concerts from flamenco to guitar, each full of spectacular artists. Revel in the beauty of the Palau and enjoy a concert here that is a feast for the eyes and ears.
Recognized as the "Gateway to the South", the International Festival of Music and Dance of Granada continues to stun its audience in the hills of the Alhambra with its perfect scenery. The festival celebrates its 66th year with a series of astonishing performances in the lush Nazrid palaces and centennial gardens. See Patricia Guerrero, the City of Granada Orchestra, Het Nationale Ballet and more.
Flamenco Tradition
Fiery music, crashing heels, swishing skirts. Flamenco tradition is known for its unmitigated passion and energy. The living tradition of flamenco music and dance in Spain attracts both local audiences and visitors from around the world. Flamenco events range from intimate guitar evenings to large-scale stage spectacles.  Andalusia is the birthplace of flamenco tradition, and the region's historic cities offer ample opportunity to experience flamenco live. Seville is often considered the capital of authentic flamenco. A fantastic array of flamenco performances can also be found in the capital, Madrid.
Recommended Posts
21 Oct 2019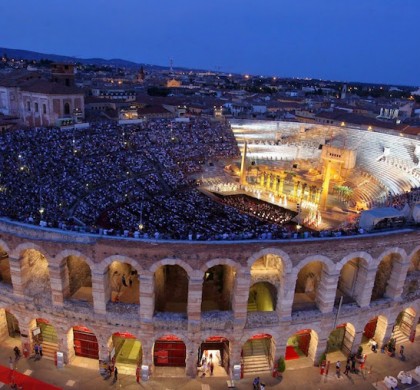 13 Jun 2018