---
Music Destinations
Steeped in layers of history, the Schönbrunn Palace in Vienna is more than meets the eye. Over the course of centuries, the architectural transformation of the palace rendered this Viennese symbol into the iconic landmark that it is today, boasting lush gardens in a Baroque park that stretches for 1.2 kilometers. Discover the festive atmosphere through the palace tours and concerts featuring opera pieces of Mozart and Strauss inside the Schönbrunn Orangerie, where musical fests took place during the Habsburg period. Here are ten fun facts you should know about the Schönbrunn Palace before heading towards this impressive historical site.
Around three million people visit the Schönbrunn Palace each year.
Wolfgang Amadeus Mozart performed for Empress Maria Theresa at Schönbrunn in 1772.
Schönbrunn literally means "beautiful spring".
Among the symbols of Habsburg power on the Schönbrunn estate, one of the most fanciful is the so-called "Roman Ruin", formerly the "Ruin of Carthage".
The Orangery, commissioned by Emperor Franz I Stephan in 1754, is 189 meters long, making it the longest Baroque orangery in the world, with Versailles' orangery coming in a close second.

Built to keep citrus trees and other sensitive plants alive through the winter, the Schönbrunn Orangery also became a venue for festivities and performances, largely thanks to the fact that it was the only part of the palace that was adequately heated.
Primarily the reflection of Empress Maria Theresa's contributions, the palace and grounds of Schönbrunn have survived the centuries as an intact example of Baroque architecture and of imperial Vienna, making it a UNESCO World Heritage Site since 1996.
When the imperial family vacated Schönbrunn after World War I, the palace staff retained rights to remain in their home, but the building quickly proved too difficult to heat and maintain.
Other post-WWI plans quickly gave way to the goal of opening Schönbrunn as a monument and museum, and by the end of the 1920s, there was a steady stream of tourists visiting the imperial apartments.
After World War II, the British occupation forces used parts of Schönbrunn for its administrative offices, and the British military held parades and celebrations on the palace grounds.
Visit the stunning gardens of the Schönbrunn Palace during the springtime when the plants and flowers are in full bloom. Walk through the Great Parterre, the largest section in the gardens, and into the passageways leading to the maze, fountains, botanic garden and more.
Relive how the court festivities were like back in time through the Orangery concerts and dinners, where the Schönbrunn Palace Orchestra brings to life opera music from Mozart and Strauss, alongside dances and excellent food courses. Take a tour through the private rooms of the palace and dine at the palace restaurant just as the royals did. Watch as the Baroque-costumed dancers, singers and orchestra commemorate history in these timeless segments for an unforgettable experience.
Recommended Posts
21 Oct 2019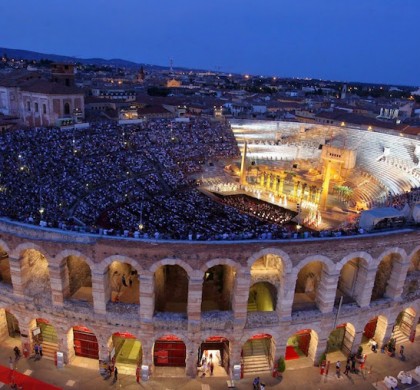 13 Jun 2018