---
Classical World / Music Destinations
Experience Budapest in the springtime surrounded by live music, dance, theater, and visual art events. To first-time visitors and locals alike, the Hungarian capital seems to be overflowing with cultural attractions, from outdoor musical performances to elegant concert halls, jazz cafes or art museums. Budapest invites you to bask in the city's creative charms and fantastic gastronomy this spring season.
Alongside the Budapest Spring Festival, numerous concerts take place throughout the city during the springtime. Budapest is teeming with reputed concert halls, but the primary venue for classical music is the Palace of Arts. Opened in 2005, this remarkable arts center, with its glass and concrete façade on the banks of the Danube, houses several performance spaces such as the Ludwig Museum dedicated to contemporary art. The excellent acoustics of the Béla Bartók National Concert Hall, the largest of the halls in the Palace of Arts, make it a magnet for international artists and fans.
This spring is the ideal time to visit Budapest due to the quality of performances offered. Franz Liszt is always in the Budapest limelight, with this year as no exception. One highly anticipated event this season is the performance of Liszt's Hungarian Rhapsody and Piano Concerto No. 2 with Hungarian pianist Dejan Lazić.
Béla Bartók (1881 – 1945) is also considered one of the greatest composers of the 20th century, and together with Liszt, one of Hungary's greatest composers. Audiences can experience two works which are both commonly heard in Hungarian concert halls when Iván Fischer conducts the Budapest Festival Orchestra in Bartók's "The Miraculous Mandarin" and "The Wooden Prince" on May 12.
Be sure to take advantage of the wide range of free activities in Budapest during the new season. Hundreds of dancers and musicians fervently welcome the arrival of spring as the city also hosts indoor and outdoor offerings where tourists mingle with locals. Step off the beaten track and discover Budapest's lively art scene at the Bupadest Art Week. Visit the open studios and galleries, or get an all-inclusive ticket for under 10 Euros.
And do not to miss these springtime events in Budapest highlighting the rich culture of the city. Find out more about downtown Budapest by joining the architectural tour of the renowned Vigadó Concert Hall that includes an exclusive private concert, a walk along the stunning Chain Bridge and a guided tour of the Castle Gardens. Step onto a dinner cruise with live classical music on the Danube for an unforgettable evening with spectacular panoramic views of Budapest and a delicious buffet. Or immerse yourself in true Hungarian musical traditions on the festive dinner cruise with operetta and folklore shows, while taking in Budapest's nighttime skyline on the Danube.
Recommended Posts
21 Oct 2019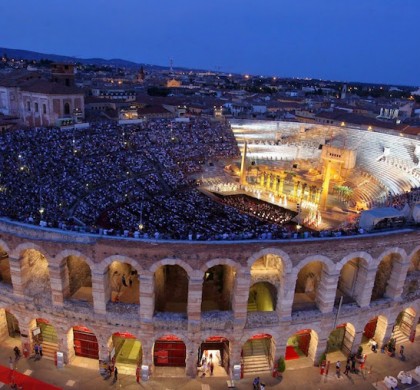 13 Jun 2018