---
Classical Venues / Classical World / Editor's Choice
"The opening season is really kind of a kaleidoscope of what is going to happen in the future in this hall. It's a space for curiosity and openness. We want to try different kinds of music in this space and we want to give people the opportunity to listen things they've not heard before."
Ole Bækhøj, Director of the Pierre Boulez Saal
Defying Boundaries, Opening Doors
The musical vision for the new Pierre Boulez Saal goes beyond traditional norms of classical chamber music. Contemporary music is deliberately and seamlessly intermingled with earlier repertoire, and Arabic music plays as vital a role as European classical music. In particular the concerts of the newly founded Boulez Ensemble consistently juxtapose popular compositions with less familiar works, giving listeners an opportunity to expand their musical horizons.
[rev_slider PierreBoulezSaal_Artists1]
Small is Big
"One can say that in the Pierre Boulez Saal, the small is big. It's a hall that will celebrate the intimate music making of smaller musical ensembles: the trio, the duo, the quartet performances."
Ole Bækhøj, Director of the Pierre Boulez Saal
The program for 2017 explores the full range of possibilities created by architect Frank Gehry. Able to accommodate a full chamber orchestra, the concert hall is designed to give the audience an intimate musical encounter with every type of ensemble and musical genre. Small ensembles play a large role, including the string quartet, which is highlighted in a weeklong festival in April. The Quartet Festival sheds light on the string quartet as the quintessential form of chamber music. The program features works from Haydn to Webern, showing diverse approaches to the balance and interplay of four string instruments.
Schubert in the Spotlight
Daniel Barenboim, founder of the Pierre Boulez Saal, will appear frequently on the stage he helped create. Among his focal points for the first season is the oeuvre of Franz Schubert. In recognition of the composer's 220 birthday this year, Barenboim will perform the complete Schubert piano sonatas, and he will conduct the complete symphonies. A concert cycle of Schubert's lieder will begin in the opening week with baritone Christian Gerhaher and Barenboim. Later recitals in the cycle will feature Juliane Banse, Roman Trekel, and Michael Volle.
[rev_slider PierreBoulezSaal_Artists2]
East and West Meet in Berlin
Arabic and Persian music features prominently throughout the season, including several concerts by Syrian-born clarinetist-composer Kinan Azmeh. Azmeh is Artist-in-Focus this season, and he will perform with Trio Hewar, the Damascus Festival Players, and in a duo concert with fellow Artist-in-Focus Jörg Widmann. The deep connection of the Pierre Boulez Saal to Middle Eastern music reflects the concert hall's link to the new Barenboim-Said Akademie, where Middle Eastern students come together to gain a better understanding of music, culture, and one another.
Book Tickets
Experience the Pierre Boulez Saal
Be among the first to get to know the Pierre Boulez Saal.
[rev_slider PierreBoulezSaal_Concerts]
Recommended Posts
07 Jun 2019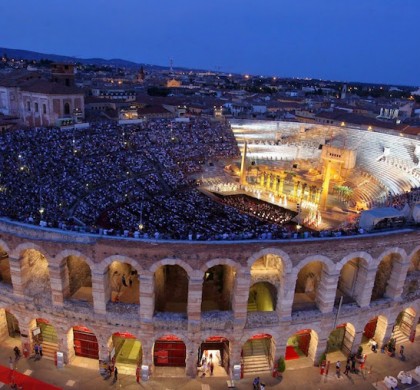 13 Jun 2018