---
Classical Venues / Editor's Desk / Editor's Choice / Music Destinations
As the buzz of the first round of season openings quiets down, Teatro dell'Opera di Roma offers opera audiences something to get excited about. In Rome, the opera season at Teatro Costanzi opens on November 27th, promising major co-productions, with lesser-known operas as well as new interpretations of opera classics. The crowning centerpiece of the ambitious program is a collaboration with three other major opera houses to produce Alban Berg's "Lulu".
Pierre Audi's staging of Wagner's "Tristan und Isolde" gives a starkly dramatic start to the season. Daniele Gatti, one of Italy's finest conductors, returns to Rome to lead the Teatro dell'Opera for the first time.
Verdi's entire "popular trilogy" is on the program of the 2016-2017 season at Teatro dell'Opera di Roma. Italian director Leo Muscato's colorful production of "Rigoletto" will be staged in December. "Il Trovatore" follows in February and March in a dynamic and emotionally charged new production by La Fura dels Baus' director Àlex Ollé. The closing production of the season in the fall of 2017 is Sofia Coppola's much touted "La Traviata", with costumes by Valentino.
The new year begins with Mozart. English stage director Graham Vick offers a new interpretation of "Così fan Tutte", bringing out the subtleties of the relationships among Mozart and Da Ponte's young characters.
With "Maria Stuarda", the Teatro dell'Opera di Roma brings another seldom performed work to the Teatro Costanzi stage, collaborating with the Teatro San Carlo in Naples to produce Donizetti's tragic opera with stage director Andrea De Rosa.
Sofia Coppola is not the only film director making the leap off the screen at Teatro Costanzi. Italian film director Marco Bellocchio interprets "Andrea Chénier" in his operatic debut this spring, with Gregory Kunde in the title role.
Teatro dell'Opera's anxiously awaited co-production with the Metropolitan Opera, English National Opera, and De Nationale Opera comes to Rome in May 2017. This will be the first time that the completed version of Alban Berg's "Lulu" is performed at Teatro Costanzi. Berg's twentieth-century masterpiece will be staged by internationally recognized South African artist William Kentridge, together with Luc De Wit.
In another first at Teatro dell'Opera, Rossini's one-act dramma giocoso, "Il Viaggio a Reims", is on the program in June. Damiano Michieletto directs the large ensemble of comical characters on their way to the coronation of King Charles X.
Another comic opera brings star soprano Pretty Yende to Teatro Costanzi in October 2017. Daniel-François Auber's "Fra Diavolo" is a rarely performed work, whose title character is a bandit wreaking havoc on the Italian town of Terracina.
Looking ahead, the end of 2017 will see a landmark performance of Puccini's "Tosca". Director Alessandro Talevi leads a production based on the opera's premiere at Teatro dell'Opera in 1900.
Recommended Posts
21 Oct 2019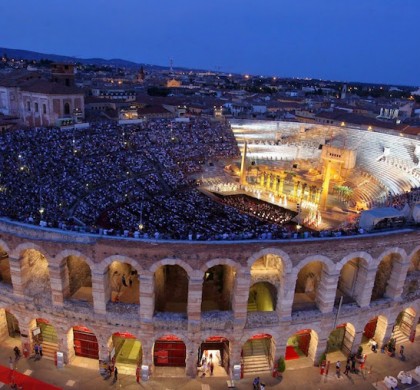 13 Jun 2018