---
Editor's Desk / Editor's Choice
Bidding Farewell to the Opera Season
The season is winding down, ticket sales for next season are already beginning, and the summer festivals are just around the corner. But don't despair! Several of the world's greatest opera houses are still open for business and inviting audiences to savor the last performances of the season to keep the flavor of opera in mind through the long summer break.
Adieu, Egyptian style
With Sondra Radvanovsky in the title role and Anita Rachvelishvili as Amneris, the Paris Opera's "Aida" cannot fail to dazzle, even if director Oliver Py chose to replace the glory of elephants on parade with a great deal of contemporary political symbolism. The staging stimulated a lively, if not always positive response among opera critics, but there can be no doubt about the quality of the cast.
Alpine Addio
Soprano Jessica Pratt is the latest coloratura sensation, making her the ideal Linda for Donizetti's charming melodrama, "Linda di Chamounix" at Teatro dell'Opera di Roma. Set in a village in the French Alps, the love story has all of the ingredients for which Donizetti is known, including the requisite mad scene, to give the singers plenty of room to shine.  Katevan Kemoklidze and Ismael Jordi received critical acclaim for their interpretations of Pierotto and Carlo respectively.
Adiós of Biblical Proportions
On the other end of the spectrum, but certainly no less inspiring, is "Moses und Aron" at Teatro Real in Madrid. Albert Dohmen and John Graham Hall sing the title roles in Schönberg's challenging twelve-tone masterpiece. Romeo Castellucci's staging is an artwork unto itself, reflecting the struggle between utopian purity and human reality with grand visual gestures that will undoubtedly keep your inner eye and ear busy until the 2016-2017 season begins. (Classictic currently offers reduced price tickets for Teatro Real on selected dates of this production.)
G'bye, à l'Espagnole
Just as the seasons in Australia are reversed from those in Western European opera capitals, so does the opera season "down under" follow its own rhythm. So, while the curtain will remain closed for several weeks in Paris, Rome, and other major stages, Sydney Opera House is in the middle of a thriving run, including the June production of Bizet's "Carmen", with French up-and-coming star mezzo, Clémentine Margaine in the title role. Australian celebrity actor and director John Bell staged this new production.
Auf Wiedersehen
Before moving on to Bayreuth in August with the role of Wagner's Tristan, Stephen Gould will sing a stint at the Deutsche Oper Berlin this month, with Nina Stemme as Isolde. Graham Vick's controversial production amplifies the tragic story: The relentless fate, betrayal, and human weakness that doom the two lovers are universal ills that cast a shadow over every life. Admittedly not the brightest note to end the season, but with Donald Runnicles at the helm of the D.O.B. Orchestra, it is sure to be a musical high point.
Recommended Posts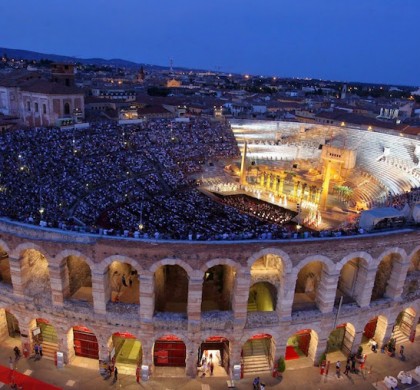 13 Jun 2018