---
Classical Journal / Classical World
After six seasons of outstanding work with the Orchestre de Paris, Music Director Paavo Järvi will pass the baton to the dynamic young British conductor, Daniel Harding, who takes over the nearly 50-year-old orchestra for the 2016/2017 season.
As the current season goes into its final stretch this spring, the Paris classical music audience will get a taste of things to come. Daniel Harding will lead the Orchestre de Paris in two mid-May concerts with the illustrious violinist, Isabelle Faust. The program features Alban Berg's Violin Concerto "To the Memory of an Angel", and Mahler's Fourth Symphony, with Christina Landshamer singing the soprano solo, "Das himmlische Leben", in the final movement.
Daniel Harding is among today's foremost interpreters of Mahler's work. The young maestro's fascination with Mahler began early and remained a constant through his years as protégé to Simon Rattle and then assistant to Claudio Abbado. Harding has recorded Mahler's Fourth and Tenth Symphonies with Virgin Classics and Deutsche Grammophon respectively. In the upcoming season, he plans a Mahler cycle with the Orchestre de Paris.
It is an exciting time for the Orchestre de Paris. At the beginning of 2015, the orchestra moved into Jean Nouvel's anxiously awaited new concert hall, the Philharmonie de Paris. The move took the musicians out of the centrally located Salle Pleyel and brought them closer to the edge of Paris, a shift which was not only artistically motivated. The project aims to bring the "high arts" closer to the general population, removing the perceived elitism of the traditional cultural order in the French capital. Daniel Harding has voiced his full approval of the new hall and its mission, and his pre-concert talk about Mahler on May 18th will offer a chance for Harding to warm up in the role of liaison to the Paris audience.
In cooperation with the Orchestre de Paris, Classictic is offering tickets to experience Daniel Harding's May performance at the Philharmonie de Paris at a 25% discount. And, looking ahead, individual ticket sales for the 2016/2017 Orchestre de Paris season, with Harding on the podium, will go on sale at the end of May.
Recommended Posts
07 Jun 2019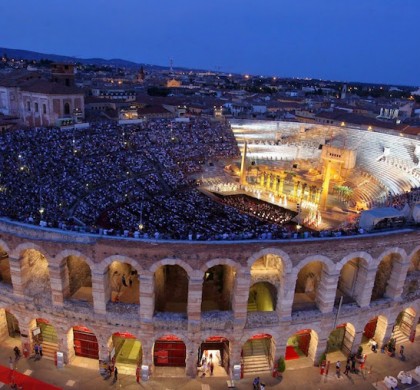 13 Jun 2018