---
Classical Venues / Music Destinations
Around three million people visit Vienna's Schönbrunn Palace each year. Discover the lighter side of this historic symbol of the Habsburg dynasty's power in Europe, and check out the program of Schönbrunn Palace Orangerie concerts for a musical encounter in Austria's most popular tourist attraction.
Wolfgang Amadeus Mozart performed for Empress Maria Theresa at Schönbrunn in 1772. The six year-old prodigy played duets with his older sister, Nannerl in the Hall of Mirrors.
Schönbrunn literally means "beautiful spring". Local legend says that the estate was named for a water source discovered by Emperor Matthias while hunting on the property in 1612. The palace building itself was only erected by Eleonora of Gonzaga, the wife of Matthias' successor, and the first mention of the name, Schönbrunn, was in 1642.
Among the symbols of Habsburg power on the Schönbrunn estate, one of the most fanciful is the so-called "Roman Ruin", formerly the "Ruin of Carthage". Calling to mind the Habsburgs' claim as rightful heirs of the historic Roman Empire, the "ruin" was, in fact, built in 1778.
The Orangery, commissioned by Emperor Franz I Stephan in 1754, is 189 meters long, making it the longest Baroque orangery in the world, with Versailles' orangery coming in a close second.
Built to keep citrus trees and other sensitive plants alive through the winter, the Schönbrunn Orangery also became a venue for festivities and performances, largely thanks to the fact that it was the only part of the palace that was adequately heated. Today, the tradition continues with concerts of music by W.A. Mozart and Johann Strauss in the Orangery.
Primarily the reflection of Empress Maria Theresa's contributions, the palace and grounds of Schönbrunn have survived the centuries as an intact example of Baroque architecture and of imperial Vienna. For that reason, Schönbrunn has been a UNESCO World Heritage Site since 1996.
When the imperial family vacated Schönbrunn after World War I, the palace staff retained rights to remain in their home. Efforts were made to recreate the palace as a home for children, and as a training facility for nursery school teachers. However, the building quickly proved too difficult to heat and maintain.
Other post-WWI plans quickly gave way to the goal of opening Schönbrunn as a monument and museum, and by the end of the 1920s, there was a steady stream of tourists visiting the imperial apartments.
After World War II, the British occupation forces used parts of Schönbrunn for its administrative offices, and the British military held parades and celebrations on the palace grounds.
Recommended Posts
21 Oct 2019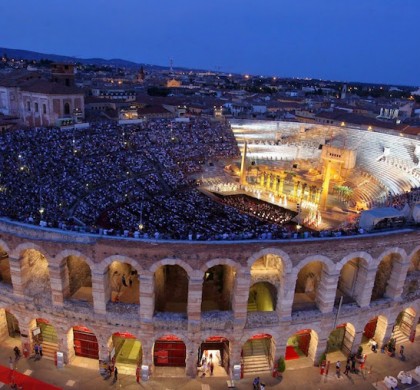 13 Jun 2018