---
Classical Journal / Editor's Desk
By February, it takes more than hot tea and a cosy blanket to keep away the winter doldrums, at least in chilly northern climes. It is time to close your eyes and visualize the sunny days of summer, and for opera fans, that means checking out the programs for this year's music festivals. This week, tickets went on sale for one of Europe's foremost opera festivals, the Festival International d'Art Lyrique d'Aix-en-Provence, better known as the Festival of Aix, which takes place in the first three weeks of July.
Thematically, the Festival of Aix in 2016 turns the turbulence and violence of the past year on its head, focussing on "Realities, Illusions, Utopias…" From the dreamscapes of Debussy's "Pelléas et Mélisande" to the fairy-tale setting of Moneim Adwan's new work, "Kalîla wa Dimna", the operas showcased at Aix explore imagined worlds above and beyond. Festival director Bernard Foccroulle is not promoting escapism as a cure, but rather, he suggests that art "offers us the stuff of memory, the creativity and the strength of utopia that we need to survive the attacks and invent a different future."
In addition to a thrilling roster of soloists, including Barbara Hannigan (Mélisande), Violeta Urmana (Jocaste in "Oedipus Rex"), Franco Fagioli (Piacere in "Il Trionfo del Tempo"), and Rodney Gilfry (Don Alfonso in "Così fan tutte"), the Aix Festival hosts several top ensembles. The Freiburger Barockorchester will bring its flexible and expressive sound to Christoph Honoré's production of "Così fan Tutte". The Philharmonia Orchestra takes on Peter Sellars' interpretation of Stravinky's "Oedipus Rex" and "Symphony of Psalms". The award-winning Cape Town Opera Chorus will be heard in "Pelléas and Mélisande" and "Così fan Tutte".
With performances in the Festival's traditional open-air Théâtre de l'Archevêche, as well as the Grand Théâtre de Provence and the recently constructed Darius Milhaud Conservatory, the attractive historic city of Aix-en-Provence is transformed into a musical mecca. So, if you've had enough of turtlenecks and wool socks, cuddle up with the program of the 2016 Festival of Aix for a bit of inspiration and a taste of warmer things to come.
Recommended Posts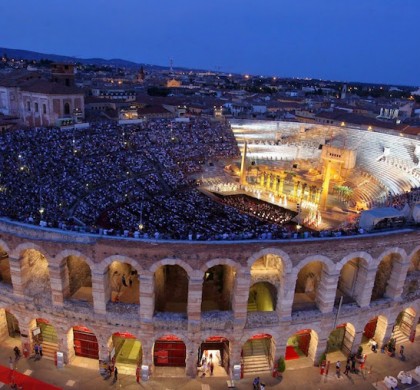 13 Jun 2018