---
Classical World / Fun Facts
Just hours after "The Ball" drops in New York City's Times Square to signal the end of the old year and the beginning of the new, another New Year's tradition begins across the ocean in the heart of Central Europe. The New Year's Concert in Vienna's Musikverein is Europe's answer to Times Square. Tickets to the New Year's Day performance by the Vienna Philharmonic are almost as coveted and hard to secure as a place in heaven, but millions follow the festivities through television broadcasts in over 90 countries.
While the Times Square Ball drop was created in 1907 for commercial purposes (it was a promotional event for the New York Times), the Vienna New Year's tradition has a much sketchier history. The first of these annual concerts bid farewell to 1939 with a fundraiser to support the Nazi-organized Winterhilfswerk. The Vienna Philharmonic has struggled over the years to escape the dark shadow cast by the Nazi origins of this tradition, which thrived during World War II as a unifying event for the Third Reich.
The lilting, uplifting music of the Strauss family is central to the program of the Vienna New Year's Concert. The most famous staples of the program, the "Blue Danube" and the "Radetzky March", were added in 1945 and 1946 respectively as encores. Johann Strauss I, Johann Strauss II, Josef Strauss, and Eduard Strauss are all represented in each year's program, complemented by works by other Austrian composers.
Lorin Maazel succeeded Boskovsky for a six-year stint on the podium. He was the first non-Austrian conductor to lead the New Year's Day performance, and after him, there followed a tradition of alternating the post among the world's most prominent conductors. Herbert von Karajan, Zubin Mehta, Riccardo Muti, Nikolaus Harnoncourt, and Seiji Ozawa are just a few of the world-famous names to grace the event.
A select number of tickets to the hallowed Großer Saal of Vienna's Musikverein for New Year's Day are distributed through a random drawing, but there is a year-long waiting list just to participate in that lottery. Guests from the ranks of the established Austrian elite have better chances, with many seats passed from generation to generation within aristocratic families.
Read More
Do you want to know more about Johann Strauss?
Click to read our article about the real places in the life of Strauss in Vienna. Gain insight into the composer of wildly popular music which stirred the hearts of the average man and the time in which he lived.
Recommended Posts
07 Jun 2019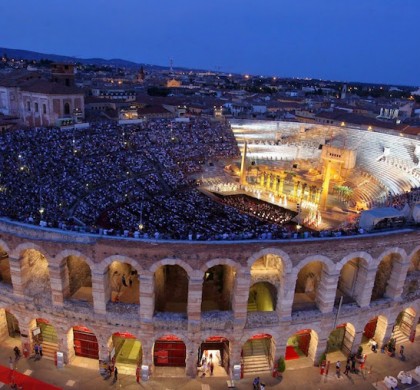 13 Jun 2018