---
Music Destinations
Church Concerts in Europe
Occasionally, we run into travelers who consider themselves traumatized by the art-historical ambitions of their parents. Every childhood trip followed a basic pattern: Arrive in hotel, eat homemade cheese sandwiches brought from home, pack camera, guide book, and umbrella, and head for the most famous church in the city, town, or backwater village… Having whined their way across Europe as children, said travelers may or may not hit the hot sacred spots of the continent again later in life.
We would like to plead for a kinder, gentler way to experience the remarkable array of buildings produced throughout history in the name of religion. Let go of your guidebook, drop the audio guide, and give yourself some time to take in the big picture. A concert in a church is an ideal way to relieve your tourist angst, and steer clear of the "been there, done that, took a selfie" mentality.
Here are a few of our favorite places to put this theory into practice:
Berliner Dom
Beautiful is not quite the right word for Berlin's enormous cathedral. The interior is cavernous, awe-inspiring, and slightly overwhelming, the perfect place to take a break from an ego trip and feel harmoniously small. Completed at the turn of the 20th century, the architecture borrows from the Renaissance and Baroque eras. In addition to its liturgical role in the German capital, the Cathedral of Berlin is a concert venue frequented by locals and tourists alike.
Allerheiligen Hofkirche, Munich
Every king should have his own chapel, and this one was the fulfillment of the wishes of King Ludwig I of Bavaria. Nestled within the royal Munich Residenz, the Allerheiligen Hofkirche (Court Church of All Saints) was originally a highly ornate imitation of Byzantine-influenced Italian architecture. Damage during World War II was only partially repaired, leaving a strikingly bare interior. The spare walls, clear lines, and balanced proportions are both acoustically and visually advantageous for a transformative concert visit.
La Madeleine Church, Paris
What is it about La Madeleine that fascinates high-school French teachers the world over? Hard to say, but certainly, there is something intriguing about a building site that went from medieval synagogue to Catholic church, with a stint as a Napoleonic military memorial. Modeled on a Roman temple, and dedicated to Mary Magdelene (hence the name), La Madeleine is home to one of France's most renowned organs. Let your eyes wonder along the gilt surfaces and graceful sculptures, and recall that composers Gabriel Fauré and Camille Saint-Saëns both spent years making music here.
Royal Chapel of Versailles
Versailles is perhaps the intellectual tourist's answer to Disney Land. It is a minor schlepp from the center of Paris, and it can create memories for a lifetime – either as a highlight, or as the scene of an epic family feud. While we thoroughly advise against trying to see every last corner of the vast estate, the Royal Chapel, should not be missed. Let your Versailles visit culminate in a sacred music concert here, in the place where Louis Couperin once played organ, and where the young Marie Antoinette was married to Louis XVI.
Karlskirche, Vienna
The Karlskirche, or St. Charles' Church, embodies the moment when Baroque architecture began to turn the corner to Rococo. Flamboyant and extravagant, but still on the safe side of the kitsch border, the iconic dome and pillars of the exterior hint at the elaborate sculptures and paintings within. There are endless images to entertain your eyes, while classical music fills your ears. It may require a profound effort to avoid leaving with a stiff neck from gazing up at the painted ceiling and the ecstatic golden rays of the altarpiece.
Sant'Agnese in Agone, Rome
The namesake of this 17th century masterpiece, St. Agnes, met her bitter end in the third century AD on the Piazza Navona (then called "Piazza Agone"), where the church was erected in her honor, and her skull was enshrined within. Almost daily concerts in the extraordinary Baroque interior offer an opportunity to contemplate full-sized sculptures of numerous saints and martyrs, and to gaze up into the soaring dome. Aim to hear a Baroque program, if you can, for a full immersion in the era of Borromino, Bernini, and other artists and architects represented here.
Santa Maria del Mar, Barcelona
For visitors from northern climes, the weather, vegetation, and people-watching in Barcelona go a long way, and indoor attractions have to work harder to draw us in. The lofty interior of the Basilica de Santa Maria del Mar is ample reward for a step inside. The 14th century Catalan Gothic church shows a rather weighty facade, but once inside, it is all about light, verticality, slender columns, and high arches. A fire in the 1930s left the church practically devoid of excess ornamentation, so that the space itself is the main attraction. Add to that a performance of sacred music, and prepare for lift-off.
Recommended Posts
21 Oct 2019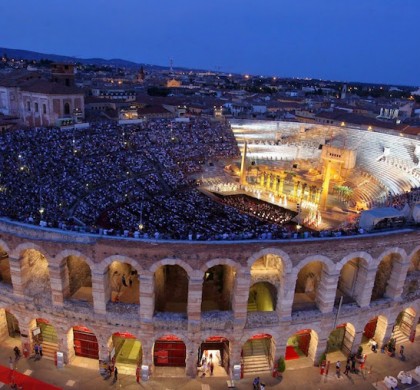 13 Jun 2018