---
Classical Guide / Classical World
A time of delicious smells, twinkling lights, the thrill of anticipation… but for many music lovers, it is the sounds of Christmas that conjure up the strongest associations and emotional ties, bringing memories of family gatherings, childhood wonderment, and all the joys of the season. Beyond the familiar carols and novelty songs, classical Christmas music explores the season with subtlety and insight. Here are a few of our favorites:
Choral Music for the Christmas Season
Handel's "Messiah", with its rejoicing, world-famous "Hallelujah!" chorus is the quintessential Christmas work in the English-speaking world.

The six-part Weihnachts-Oratorium, narrating the story of Christ's birth from the Nativity to the Epiphany, has become an essential part of the Christmas tradition, particularly in Bach's native Germany.

Less well known outside France, Saint-Saëns' exquisite Oratorio de Noël provides a supremely peaceful alternative to the grand scale of Bach and Handel's masterpieces. (The trio with harp is especially lovely).

If classic carols make you smile, but you've heard their familiar words once too often already this year, perhaps Victor Hely-Hutchinson's irrepressible "Carol Symphony" will return your Christmas listening to a merry path.

Benjamin Britten's "A Ceremony of Carols" is a delightful alternative, setting traditional Christmas music from earlier times in an atmospheric arrangement for treble voices and harp.

Seasonal Orchestral and Instrumental Works
Corelli's Concerto di Natale, and the "Winter" section of Vivaldi's "Four Seasons" both offer an early, Italianate flavor, filled with contrasts that suit the Christmas season's mix of activity and relaxation.

The "Troika" movement from Prokofiev's suite for the film "Lieutenant Kijé" conjures up a thrilling sleigh-ride across a snowy landscape so well it has been reused by numerous films – and pop hits – since!

In a more modernist vein, Gerald Finzi's In Terra Pax and Arnold Schoenberg's "Christmas Music" both adopt themes from familiar carols, but present them in restrained and elegiac form.

Liszt's delightfully unexpected "Christmas Tree Suite" departs from the composer's signature flamboyance, quoting from In Dulci Jubilo to create a surprisingly introspective Christmas-themed work.

Tchaikovsky's "December (Noël)" waltz from "The Seasons" is a cheery addition to the Christmas piano repertoire, but the composer's greatest contribution to the music of the season comes with that perennial favorite, the "Nutcracker Suite". The magic of Christmas through a child's eyes is embodied in the ballet which graces stages around the world every year at this season.

Puccini's bohemians celebrate in more adult style, with the curtain falling on the second act of La Bohème as the assembled company lifts a glass to toast Christmas Eve in the Café Momus.

Whether your taste runs to the choral or operatic, pianistic or symphonic, we hope you'll find a musical gift among these suggestions to enliven and enrich your Christmas season.
And for live performances during the holiday season, browse our Christmas concert listings.
Recommended Posts
07 Jun 2019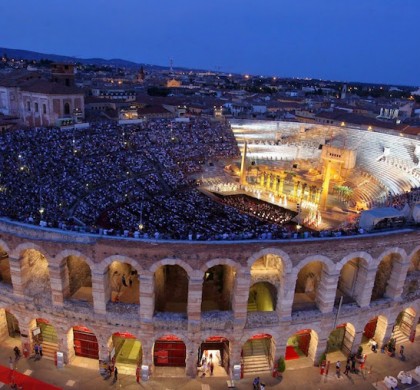 13 Jun 2018