---
Music Destinations
Whether you're a music enthusiast or simply traveling again to a city you already know, a visit to a music museum is a fascinating way to pass the time and experience a city beyond the usual tourist destinations.
BERLIN
Musical Instrument Museum
A fixture of Berlin's Kulturforum, the spacious, light-flooded Musical Instrument Museum features 800 instruments from a collection of more than 3000, spanning the European classical music tradition between the 16th and 20th centuries. Meanwhile, temporary exhibitions offer tantalizing glimpses into ongoing research and restoration activities. Try to catch one of the short concerts on the Mighty Wurlitzer organ, and be sure to ask for an audio guide, which includes high quality musical samples for many of the instruments on display. Afterwards, if you're feeling inspired, pop over to the Philharmonie Berlin right next door for a classical concert.
PARIS
Philharmonie de Paris Museum of Music
The Museum of Music in Paris presents a formidable national collection of more than 7000 instruments from the 17th century to the present. Exhibits are organized according to period and type and supplemented with paintings, models, live performances, interactive modules, and an audio tour including commentary and musical excerpts, all of which ensures an experience which is both comprehensive and immersive. The Museum of Music also combines conservation, research, interaction with musicians, and activities just for kids—not to mention proximity to classical concerts at the Philharmonie de Paris.
ROME
Accademia Nazionale di Santa Cecilia Musical Instrument Museum
Located in the Auditorium Parco della Musica, one of Rome's premier venues for classical concerts, the Santa Cecilia Musical Instrument Museum features one of the foremost Italian collections with more than 500 items belonging to five centuries of European, Asian, and African music. The centerpiece of the permanent exhibit is a collection of Italian stringed instruments from the 17th-20th centuries, including the famous "Tuscan Strad", a violin by Antonio Stradivari. Be sure to check out the open-air laboratory with its extensive display of luthiery tools.
BARCELONA
Museu de la Música
At this music museum in Barcelona, you will encounter nearly 500 instruments, as well as extensive audiovisual materials with the aim of presenting music as a means of expression and communication throughout history. The main tour, "Orpheus", offers an introduction to musical elements and their evolution across the centuries, while the exhibit, "The Permanence of Sound", addresses music writing, recording, and reproduction. An interactive gallery gives the opportunity for visitors to engage with objects, models, and real instruments. Visit the Catalan musicians' gallery for a more local perspective. Located on the second floor of the L'Auditori de Barcelona, classical concert access couldn't be more convenient.
LONDON
Royal Academy of Music Museum
A hidden gem off the beaten tourist path, the Royal Academy of Music Museum in London features a collection of keyboard and string instruments, manuscripts, and artifacts, as well as rotating special exhibitions. The sound of students practicing in adjacent rooms adds to the atmosphere of a dynamic venue for research and performance. If you're lucky, guided tours are sometimes available with live piano demonstrations.
BRUSSELS
Musical Instrument Museum
Just around the corner from the cultural center at Palais des Beaux-Arts, this Brussels music museum offers thematic and chronological exhibits detailing the evolution of western classical music from the late Middle Ages and Renaissance through the end of the 19th century. Explore the "Musicus mechanicus" exhibit for a fascinating look at unusual mechanical, electrical, and electronic instruments. And be sure to visit the Componium, a one of a kind 19th century automatic instrument capable of improvising and composing music.
VIENNA
House of Music / Museum of Sound
When it comes to classical concerts, Vienna is surely supreme. However, the Museum of Sound offers a somewhat untraditional take on a music museum experience, one which is both playful and scientific, inviting visitors to not only listen, but see, feel, create and participate. Explore the history of the orchestra with documents, awards, photos, and batons of famous conductors on display. Learn about the fundamental aspects of sound production. For a more interactive experience, take part in an interactive 15-minute opera on the "virtostage", or try your hand at conducting the Vienna Philharmonic via video projection.
Recommended Posts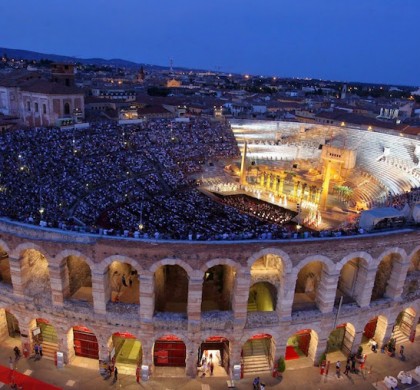 13 Jun 2018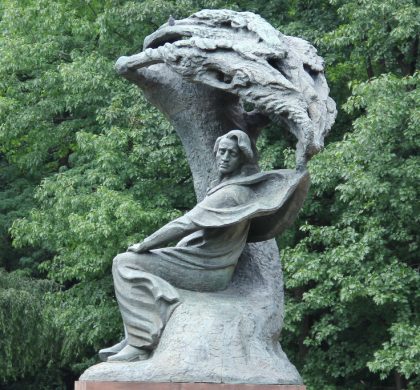 17 Apr 2018
25 Aug 2017