---
Classical Guide / Classical World
Useful Tips for Visiting a Classical Concert
Dressing for a Classical Concert or Opera
You might find yourself sitting at the opera with a tuxedo on your right, and jeans on your left. In today's casual culture, only a select few gala performances still explicitly require formal attire. (At Classictic.com, we indicate strict dress codes for classical concerts in the event description.)
The key to dressing for a classical concert is to strike a balance. Wear something elegant enough to help set the evening apart for you, but make sure that you will be comfortable enough to enjoy the music. You can slip off your high heels before the performance begins, but there is no good solution for a distractingly tight waistline.
A church concert in the winter months is likely to be chilly, while a full concert hall can be surprisingly warm. Layers are a good way to avoid shivering or sweating.
Finally, if you plan a special hairstyle for your musical experience, go horizontal. High-pinned dos, like hats, are a don't in the concert hall, unless you hold a special grudge against the people seated in the row behind you.
Packing for a Classical Concert or Opera
Most venues do not allow photos and videos during the performance, but you can still bring a camera to capture some memories before the music begins. Arrive early enough to catch a few special details – a chandelier, a wall painting, a velvet curtain – of the venue. If your camera is also your phone, make sure you have turned off the sound, before the concert begins!
Quiet passages of music have a remarkable way of inducing a coughing fit, even in the healthiest audience member. Bring a handful of sucking candies to avert an awkward sudden exit from the center aisle.
In earlier eras, "opera glasses" were primarily used to examine other members of the audience. ("Who are the guests in the royal box this evening, and what on earth are they wearing?") Today, binoculars can give you insight into the intricacies of the action on stage, especially for events in large concert halls or open-air arenas.
Recommended Posts
07 Jun 2019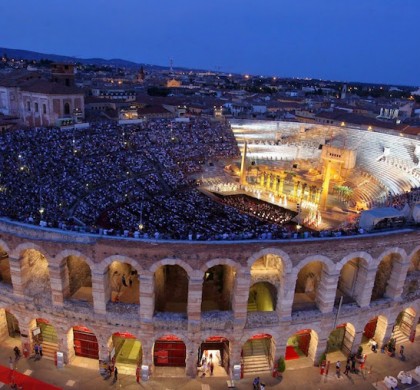 13 Jun 2018