---
Itineraries
Vibrant, historically-rich Venice is a city you must visit in a lifetime. Before your Venice visit, familiarize yourself with a few essentials of Venice tourism beyond the gondola ride and Doge Palace. Our 48-hour tour of Venice hits the high points of the city's grand classical music heritage—Venice is often said to be the city that created opera. We offer you a Venice visitors' guide to the most important Classical and Baroque figures.
DAY 1
11:00am: Il Teatro La Fenice, Opera House of Venice
If you want insight into opera houses and theater in Italian society, Teatro La Fenice is a must for your list of things to do in Venice. Stroll through the venue's long, intricate history. Like its namesake, "the Phoenix", this renowned opera house has risen again and again from the ashes—learn more on the fascinating La Fenice tour.
12:30pm: Lunch at Ristorante San Trovaso, Ponte dell'Accademia
Indulge in a break between Venice tourist attractions in the picturesque and flowery terrace of the Ristorante San Trovaso. With its classic Italian cuisine and its piquant atmosphere, this place carves out a charming escape from the constant tourist rumble.
2:30pm: Wagner Museum at Ca' Vendramin Calergi, Venice Casino
This iconic 16th-century palace is home to the celebrated Venice Casino, and famously served as the setting for Richard Wagner's final winter retreat before his death on February 13, 1883. His mezzanine-level rooms are now a small but poignant museum where you can see early drafts of Parsifal, rare documents, paintings, records, heirlooms, and even (in a touch of the macabre) a replica of the sofa on which the composer suffered his fatal heart attack. Make museum tour reservations 24-hours in advance. Formal attire is required on the Casino floor.
Casino Hours: Sun-Thu 3pm-2:30am, Fri & Sat 3pm-3am
Museum Tours: Tue & Sat 10:30am, Thu 14:30pm
Reservation: arwv@libero.it
8:30pm: Opera at the Palazzo Barbarigo Minotto
Overlooking the Grand Canal, this 16th-century palace embellished by great artists like Tiepolo, Fontebasso and Tencalla is the setting today for a uniquely immersive opera and concert experience as you make your way from hall to hall alongside the performers and the music. Palazzo Barbarigo Minotto Concert program
[rev_slider VisitVenicein48Hours]
DAY 2
8:00am: Breakfast at Piazza San Marco
Savor the relative calm of the early hours of the Piazza before the tourist buzz resumes. Do like the locals and hop in line at one of the many bakeries and grab a ristretto espresso and a cornetto to enjoy at the counter.
12:00pm: Vivaldi's Venice Workspace at Ospedale della Pietà / Museum Vivaldi Venezia
Vivaldi spent much of his life in the employ of this Venice convent, orphanage and music school the Pio Ospedale della Pietà, a home for abandoned children and, later, would-be adolescent musicians. The composer (and ordained Catholic priest) was only 25 when he began work at the Pietà as Maestro di Violino and Maestro di Coro. Vivaldi wrote much of his sacred vocal and instrumental music here, including many compositions for the Pietà's all female ensembles. Today you can visit the music school and its museum, VI.VE. Percorso Museale Chiesa della Pietà (by reservation only).
Hours: Tue-Fri 12:00pm
Cost: 10€
Reservation: cultura@pietavenezia.org
3:30pm: Palazetto Bru Zane: Centre de musique romantique française
This newly-restored gem of late 17th-century architecture is located mere steps from the Basilica dei Frari, and was for 100 years the pleasure house of nearby Palazzo Zane for music-making and other entertainments. Today the Palazzetto Bru Zane is dedicated to rediscovery of French musical heritage. Open to the public, the site offers evening concerts and free guided tours on Thursdays. Frescoes by Sebastiano Ricci and stuccowork by Abbondio Stazio can been seen at nearby Casino Zane.
A Few Final Venice Travel Tips

Before arriving in Venice, there are a few things Venice visitors can do to ensure a smooth trip, especially if you are planning to stay less than 48 hours:

Download a map of Venice and its tourist attractions
Download a Venice map and timetable for Vaporetto ACTV Water Bus service
Book your tickets online (official websites only!):

Recommended Posts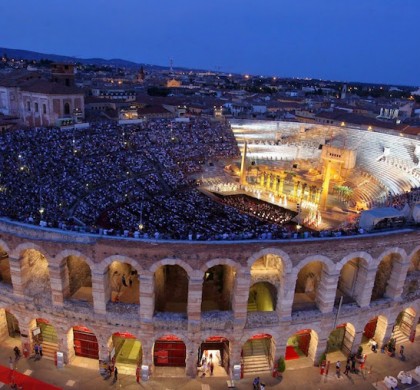 13 Jun 2018
14 Mar 2017
18 Jan 2017