---
Classical Venues / Classical World / Fun Facts
Barcelona's Palau de la Música Catalana draws all of the world's top artists to its unique stage. Take a closer look at this world-renowned concert hall with our 10 Fun Facts, and check out the Palau de la Música concert season to experience it for yourself.

In 1908, none other than Richard Strauss conducted the Berliner Philharmoniker in three concerts at Barcelona's new "Palace of Catalan Music".
It was the Catalan choral society that initiated the creation of the Palau de la Música over 100 years ago, and that ensemble, the Orfeo Catala, still plays a central role in the programming and functioning of the concert hall today.
"Palace of Catalan Music": The name is the agenda. From the beginning, promotion of Catalan music has been a central mission of the Palau de la Música Catalana.
Despite the focus on local compositions, famous composers from around Europe have conducted or performed their own works in legendary recitals at the Palau de la Música Catalana. Their ranks include Ravel, Prokofiev, Stravinsky, Schönberg, Rachmaninoff, Poulenc, and more.
The elaborate decoration of the hall includes 18 so-called "muses" on the back walls of the stage area. Their upper bodies are sculpted, while their lower bodies are portrayed in colourful mosaic. Through different musical instruments and costumes, each represents a different era or aspect of music.
Natural light pours through stained glass windows and skylight of the Palau de la Música Catalana, making it the only concert house in the world that relies on sunlight during the day.
Intricate symbolism can be found wherever you turn, including a representation of the meeting of classical and folk music traditions. Wagner's Valkyries soar up the right side, while a sculpted choir of girls sings a Catalan folk song on the left side.
Before he fully dedicated himself to architecture and design, the architect of Palau de la Musica Catalana, Lluís Domènech i Montaner, was involved in politics, striving for regional autonomy for Catalonia.
[rev_slider 10_fun_facts]
Recommended Posts
07 Jun 2019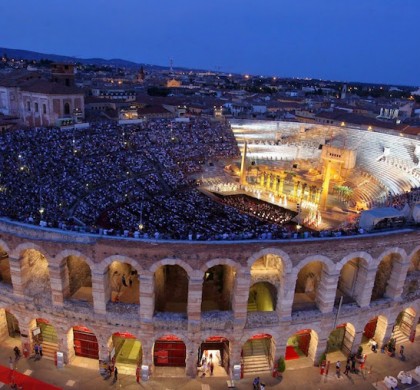 13 Jun 2018